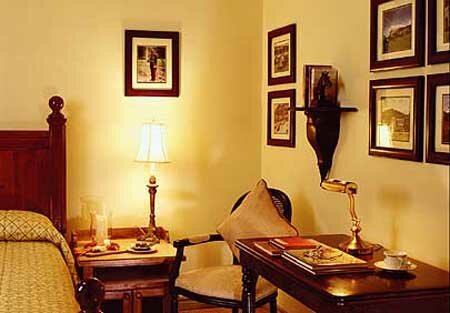 T
The room Government House is a tribute to the regal beauty of what is now called President's House, the official residence of the President of our Republic, which sits magnificently amidst the lush Botanic Gardens. Built using blue limestone from the local Piccadilly and Laventille quarries, the residence displays lofty arched doorways and Italian style loggias and showcases the finest cast iron filigreed railings.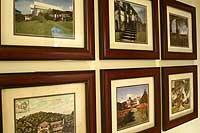 Occupied by the islands' Heads of State since 1820 the life of the house itself speaks to the rich political history of our islands. Its first inhabitant was Governor Sir Ralph Woodford and its successive inhabitants have been Governor-Generals, when we were part of the West Indies Federation, the first local Governor, Sir Solomon Hochoy, and successive Presidents once we were officially declared a Republic.

A stay in Government House is one of supreme comfort. As you sink into the stately king size bed, you observe the archival images of our past Governor Generals and visiting royalty. One particularly interesting addition to your room are the old suitcases on the cupboard once owned by Commander Bloom, Commander of the Trinidad and Tobago Coast Guard in the early 1970's. Commander Bloom helped quell the riots of 1970 by preventing the insurgents from leaving the Chaguaramas area thereby weakening the protest in Port-of-Spain.

In the midst of historical memorabilia, like the framed emblem of the Federation of the West Indies, and the writings by provocative local political figures on the bookshelf beside your bed, you may be inspired to consider a political life of your own. If you had the opportunity to govern our islands, what might you do?