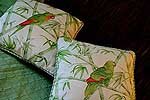 When you embark upon a river lime in Trinidad and Tobago, you relax in a river that rolls along gently under a canopy of bamboo. The bamboo bends and whistles in the breeze coming off the nearby ocean and the water rolling over small shiny pebbles gurgles refreshingly over your bare feet.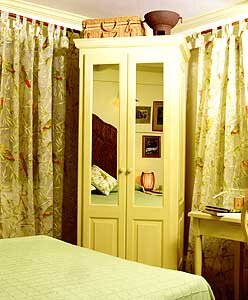 The cool serenity of surrounding bamboo forests serve as a comforting shroud over family and community gatherings where friends meet on river banks to cook, 'lime' and 'catch up' on the weeks events. The mouth-watering aroma of your freshly caught fish, grilling on a traditional coal pot, much like the one on the top of your room cupboard, arouses your senses and it is then you notice that the laughter of nearby children, the splashing water and the surrounding birds befit the sound of a finely tuned orchestra performing a symphony of joy, camaraderie and contentment.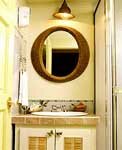 From the celebrations of baptisms to the Hindu spring festival, Ganga Dharaa, the river is a source that serves to renew the spirit with laughter, the company of friends, family and community. A good river lime will fill the belly and the soul.
We invite you to order from our Call in Cuisine menu, flip open "Views from the Ridge", and relax in the sheer delight of a river lime of your own.