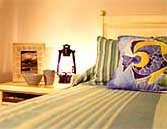 Luxurious Amenities at the Coblentz Inn
---
While you may find yourself perfectly content to relish in the coziness of your room, we have created an Inn to help ease the mind and soothe the senses. At the Coblentz Inn Boutique Hotel we urge you to enjoy the opportunity to rejuvenate.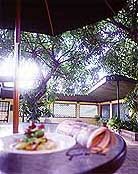 The Terrace in the Trees
In addition to the Garden Patio, our Terrace in the Trees offers a more private outdoor dining environment in the quiet ambience of lush tropical surroundings and golden sunsets.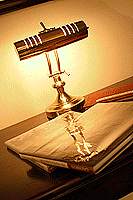 Reading Nook
On the second floor of our Inn is the inviting Reading Nook with a small but select library. Amongst the selection you will find several novels by Nobel Laureate, our own, V.S. Naipaul and other notable local and Caribbean writers. We invite you to browse and borrow as you wish and request that you return your selections to the library before your departure.

If you are interested in purchasing any of the books, please notify the Front Desk. We are happy to assist and will arrange for delivery of your purchases to the hotel.

Plunge pool available for guests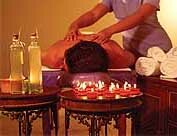 Massage Therapy
Coblentz Inn no longer offers massage therapy, but have affiliated itself with a reputable spa approx 5 mins away (driving).

Smoking policy
Guests can smoke in the Courtyard or Upper Terrace.

Wear Care
Our on site laundry services are specially managed to ensure the greatest care is taken with your laundry items and allows us an efficient turn around time for your laundering requirements.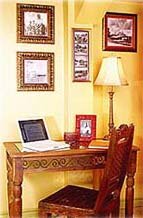 Dry cleaning, general laundering and ironing are the Wear Care services we offer at our Inn.

Room to communicate
Coblentz Inn Boutique Hotel recognizes that an essential element of guest comfort and convenience is the availability of efficient communication tools. As a result we are pleased to offer you the following IT and telecommunication services:
Wireless Internet Access throughout the hotel
Voice Over IP capability
2 Guest Desktop Stations
International and direct dial telephone access
Fax machine access
1 guest desktop station
Just a note!
You will be happy to know that you are in walking distance of a drugstore, a supermarket, a fruit vendor and the Savannah, a haven for joggers. Should you require a taxi, we are happy to access that service on your behalf,
for more info on these and other services, click here.